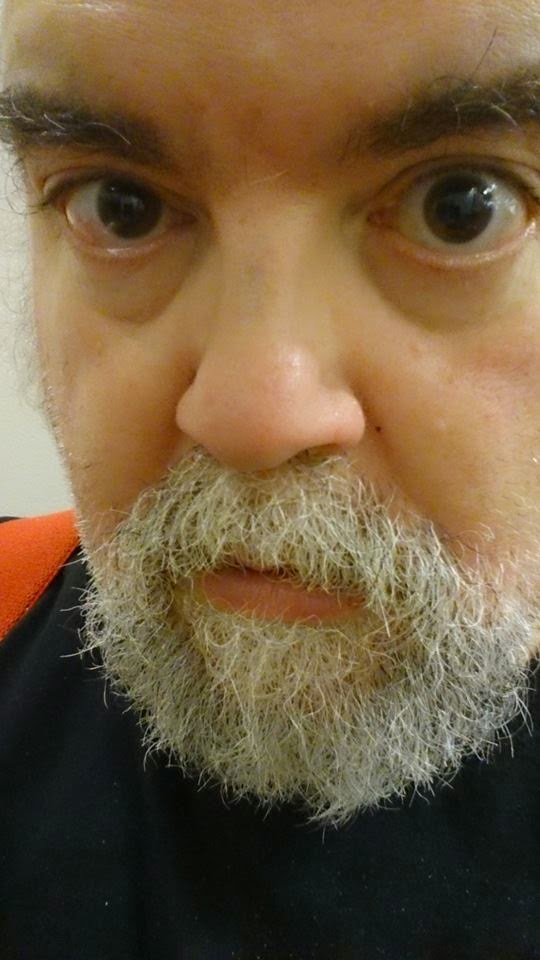 <turns on the lights, peers around the room>
Anybody here?
It's been a couple years since I had a new post. I'm sorry about the absence, but I think I might be ready to start writing again. I want to start out by thanking those of you who sent messages to me wondering what had happened to me and to the blog, so I'm going to publish a FAQ here. It might run a little long; hope it isn't too TL;DR.
Q. Why did you stop writing?
A. I was tired. Like, really tired, all the time. I didn't have the energy to write much, and I didn't seem to have the inspiration I once had. Out in the Meatworld (as opposed to the Blogworld) I was keeping up with the work I needed to do, but I was wearing myself out more quickly than I used to (and that's despite losing about 125 pounds over the course of 2 years.) It just seemed like life was taking a toll on me, and the blog was just the first thing to give.
And then, early in May 2014, I was at the doc's for a scheduled cholesterol checkup when I told him about a fleeting chest pain I'd been having off and on. A few hours later, I was in the cardiac intensive care unit at a local hospital, on a nitro drip, awaiting an angiogram. On May 9th I had a quintuple bypass and began my second lease on life.
You see, heart disease runs in the family. My father died when he was 58. Most of his brothers went even younger. Although certain aspects of my lifestyle weren't exactly cardio-friendly, it really wasn't a matter of if I was going to have a heart attack, it was a matter of when.
Q. Why are you writing again?
A. After the surgery and the subsequent rehab, I feel a lot more like my old self - more energetic and inspired and ready to giddy up once again. And because I'm still grocery shopping and noodling around in the kitchen and finding strange and/or wonderful things out in the markets, I have things I want to share. So here I am.
Having the bypass has necessitated some changes to my lifestyle, as you might imagine. I use a salt substitute these days instead of salt. I've drastically cut down on my consumption of animal fats and in some cases just stopped eating them entirely (do you know how damn hard it is to not eat bacon? Or sausage? And I have entirely given up butter! It's killin' me! Kind of.)
Q. So does this mean you're going to turn into one of those boring-ass health freaks who spend all their time bitching about gluten and pork fat and holistic eating and all that crap?
A. NO. I still cure and smoke my own bacon and bluefish and other meats. I still occasionally make sausage, and there is no way I'll stop making capicola and pies with homemade crusts. I will probably not be eating too many blocks of ramen noodles any more - did you know that a package of ramen has like 900+ mg of sodium? - but there are plenty of other cool things to write about that you might find interesting even if you're not being forced at scalpel-point to keep your arteries clear.
So thanks for coming back. I'll try to make it worth your time.
.